MONTE D'ACCODDI: A PREHISTORIC ALTAR UNIQUE IN THE MEDITERRANEAN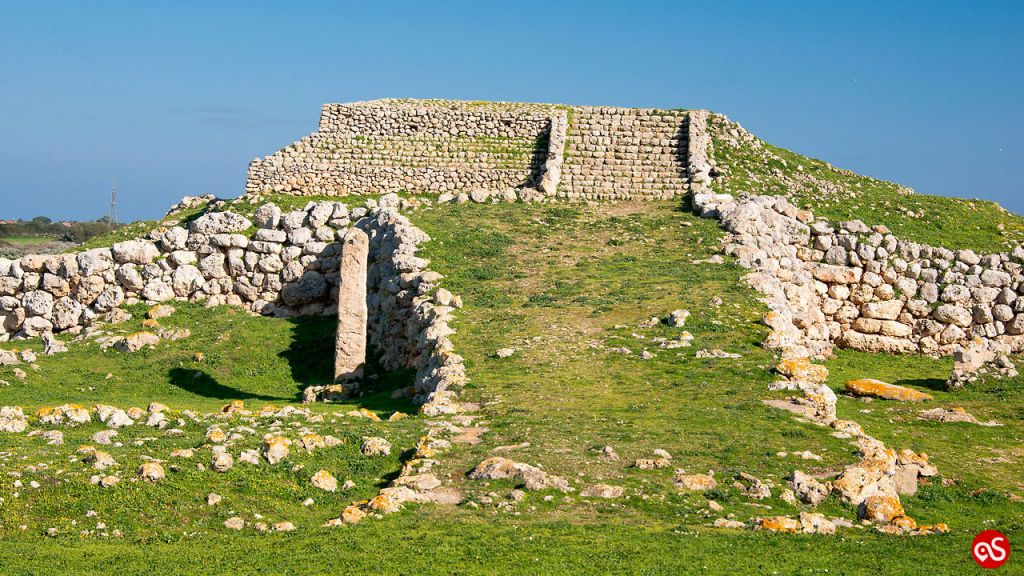 Mystery and Wonder: Monte D'Accodi is all this and more. The monument is similar to the ziggurats of Mesopotamia, and is located in the level green countryside outside the city.  It probably owes its name to the Sardinian Logudorese dialect that means "Mountain or hill of stones", for its appearance before the excavations, which began in 1952. 
Visitors can immediately sense the sanctity of Monte Accoddi, where ancient rites of fertility were passed down for centuries.  Vast necropolises and domus de janas (sepulchral tombs used by the Sardinians at the dawn of their civilization) are present in this area.  Rich in archeological remains, there are two colossal stones standing in a field east of the altar that archeologists believe had a sacred value to the local population and which held some astrological symbolism.
Throughout the remains of the huts, menhirs and other relics, it is possible to take a voyage through the millennia, and sense the history of this prehistoric altar, unique in the Mediterranean.  It starts in the Middle or Recent Neolithic (Ozieri Culture, 3200-2800 BC), with a village of oval shaped huts, and followed by a second village with quadrangular huts, and an area of megalithic cult with stone slabs for offerings and a menhir.  Around 3000 BC, the local peoples built the first altar: a square-shaped terrace (with a base of 23X27 meters and a height of 5.50 meters) called "Red Temple", for its surface which was plastered and painted with red ocher. A ramp 25 meters long led to the summit.
Around 2800 BC, probably following a fire, the first altar was overlaid with a second terraced structure (37.50 x 30.50 meters wide, about 9 meters high; with a 42 meter long ramp) that was formed by a truncated pyramid shaped platform, faced with big limestone rocks. During the Culture of Abealzu (2600 BC), a village of rectangular huts grew up around the altar, among which was the Sorcerer's Hut, the only one with more than one room.
During the Eneolithic Age it became a religious center for the entire territory, but already during the Bronze Age it was no longer recognized as a place of worship, as indicated by the discovery of a child burial dated to Bonnanaro Culture (1800 BC).
Information
How to get there
The site is located about 13 km from Sassari. It lies along the former State Road 131 in the direction of Porto Torres at the 222.200 km. Turning left at the junction for Bancali, go towards Sassari and continue to the Strada Vicinale Monte d'Accodi, where the site is marked by tourist signs. Coming from Porto Torres, after about 8 km, the Vicinale Road is located immediately to the right of the State Road 131.
Open
Tuesday to Saturday
10.00/18.00
Sunday 10.00/14.00
Last entrance 1 hour before closing
Closed on Monday and public holidays
Tickets