ROSELLO FOUNTAIN. THE SYMBOL OF SASSARI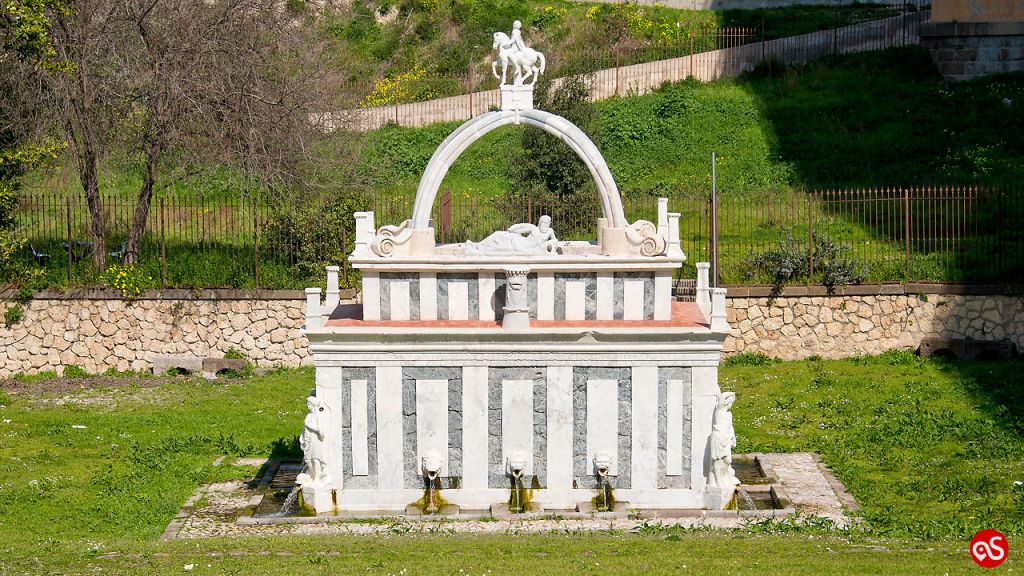 Fontana di Rosello
So extraordinary that deserved its own postage stamp, the Rosello Fountain is the symbol of Sassari, chosen in 1975 by the Italian Postal Service as the most famous ornamental fountain in Sardinia.
It was built in late Renaissance style by Genoese craftsmen between 1603 and 1606, with a public tax of a thousand "scudi" (Renaissance coins). In its current form, with its twelve mouths, or Cantaros, and the four statues representing the four seasons, it allegorically represents the passage of time. Three statues were destroyed during the riots of 1795 and all four were replaced in 1828. The surviving statue is from the seventeenth century, and is preserved in the Town Hall.
Founded over the ancient spring of Gurusele, which in Roman times fed the aqueduct that supplied Turris Libisonis (the modern Porto Torres), the fountain has always been a point of reference for travelers.  Housewives used the well for washing clothes and water carriers loaded its water into barrels for their donkeys to carry into town.  In the late nineteenth century, it was said that at least three hundred donkeys were used to carry the water of this fountain.
Located at the center of the Rosello Valley, it is overlooked by the Rosello Bridge, which was constructed in the Fascist period. Still today, this fountain is one of a kind, a unique monument in Sardinia.
Information:
Located in Corso Trinità
January-March 2023
Tuesday Sunday
10.00 - 14.00
Last entrance 15 minutes before closing
Closed on Monday and public holidays
__________________
Site holder: Municipality of Sassari
Management: Municipality of Sassari
The structure doesn't have any access for disabled users.