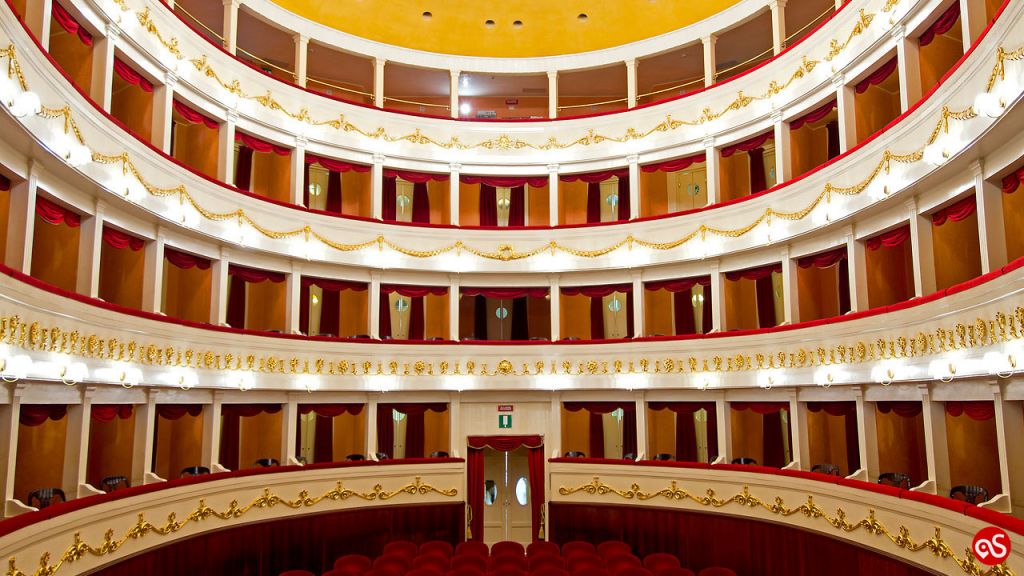 Teatro Civico Sassari
A theater deeply rooted in history: until 1826, the City Palace stood in its place overlooking the ancient Platha de Cothinas, now the Corso Vittorio Emanuele II. Then the architect Giuseppe Cominotti was commissioned to build a new structure in the neoclassical style.
In addition to the institutional role it has as the Town Hall of Sassari, it was and is still a real theater. Designed in the shape of a horseshoe like the Carignano Theatre in Turin, the building was restored in 1947 and again in the early 2000's.
It is a venue for concerts, shows and cultural events and is located in Corso Vittorio Emanuele Tel. +39 079 200 8072
See also City Museum - Town Hall