FAINE': A DELICACY WITH HISTORY AND LEGENDS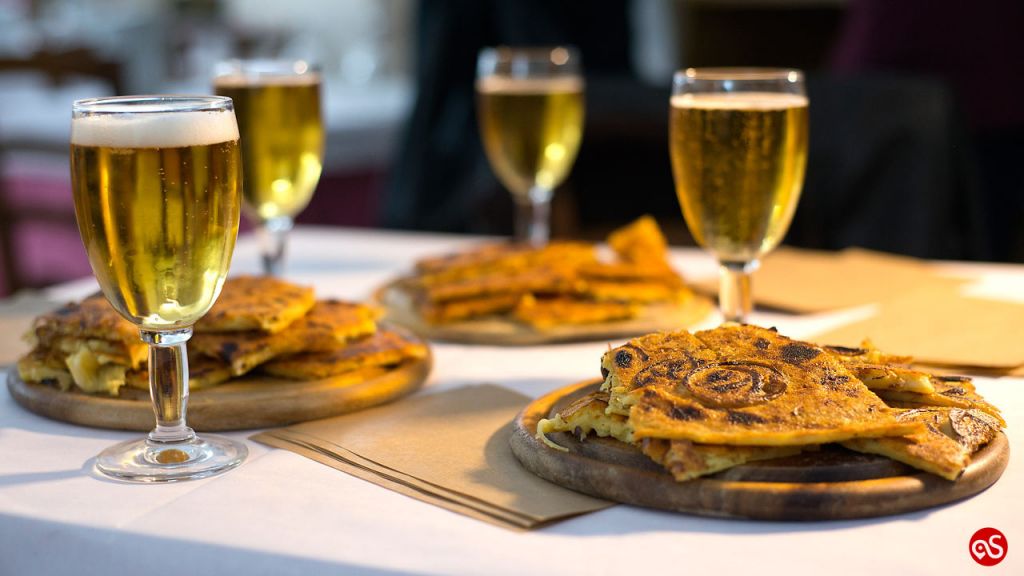 Fragrant and crisp, this chickpea flour pancake is known in town as Fainè.  Of Genovese origin, this thin pancake of chickpea flour is cooked in a wood oven, to be eaten at table or while walking around the city. Enjoy a piece of history that has its roots in some really curious legends.
The first is surely related to its "random" invention. During the Battle of Meloria in 1284, the Genoese defeated the rival city of Pisa, temporarily assuming control of the Mediterranean. The Genoese galleys were full, not only of prisoners forced to row but also barrels of oil and sacks of chickpeas.  During a storm, a load of the dried legumes was soaked in salt water and reduced to mush. Having nothing else to feed the sailors, they were given rations of chickpea puree and oil. The mixture, flavored with salty sea water, turned out to be tastier than it appeared. And left to dry in the sun, it became a very enjoyable kind of pancake. It was so good that when the Genoese arrived on land, they immediately began to make and sell them.
But how it got to Sassari is another story. Although we think that trade between Genoa and Sassari in the medieval period may have introduced this delicacy to the city, the only sources are mostly oral tradition that do not go beyond the beginning of the 20th century. The first Fainè maker in Sassari, in via Usai, was a Genoese entrepreneur with the curious nickname "Baciccia". The fainè was so successful among the people of Sassari that it soon became a traditional product of the city. The successors of Baciccia, the famous Peppino "La Punta-Secca" (Dry-Point) and the jocular Mario, both from Genoa, carried on with the tradition of fainè, with so much success that in the 1950's several other bakeries making fainè opened their doors, with tables and chairs so that customers could eat in comfort.
Today this traditional recipe made with simple ingredients such as chickpea flour, oil, salt and water is enriched with tasty fillings like onion and sausage.  But to enjoy it "Sassari style", the time of the year to eat it is from October to April and strictly in the evening.
Fainè restaurants