THE PALAZZO DUCALE: THE RESIDENCE OF THE DUKE OF ASINARA RENEWED IN TOWNHALL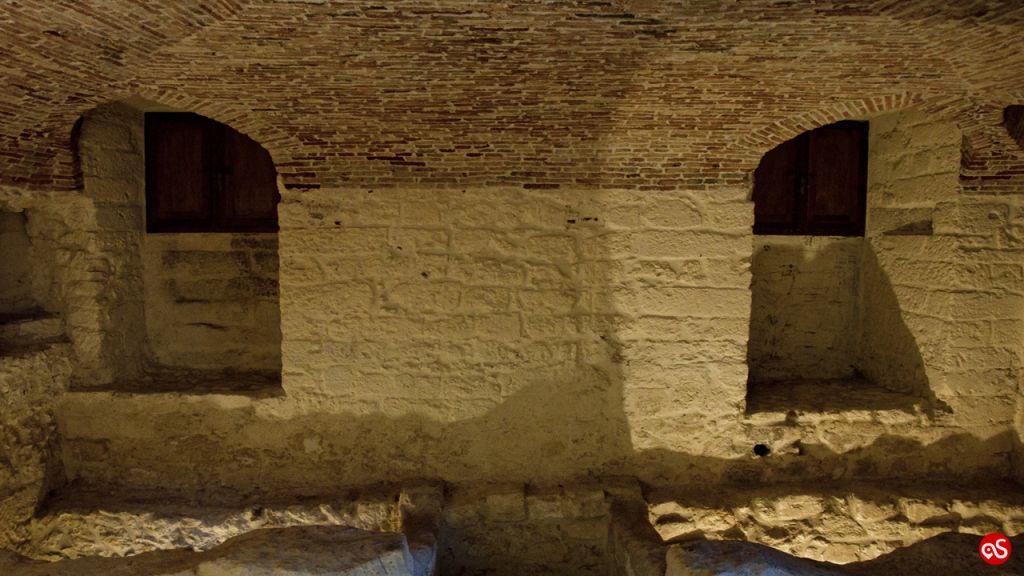 Cantina di Palazzo Ducale
Among the many palaces built by the nobility of Sassari, the Palazzo Ducale stands out for its beauty, beginning with the original facade with windows of different styles, to the top floor, framed with unique Rococo designs.
The Palazzo Ducale was built between 1775 and 1804 by Don Antonio Manca, Marquis de Mores and Lord of Usini, immediately after being given the title of Duke of Asinara. This structure, in the heart of the old town, required so much space that a family mansion was demolished and other residences were incorporated into the project.
The building has three floors: from the main entrance you enter the Great Hall with detailed ceiling and sweeping staircases that lead to the nobile quarters, where you can admire the many rooms, among them the old chapel and the meeting room which was originally a ball room for the Duke's receptions. 
The original courtyard was a garden with lemon and orange trees, with a central well and a statue of Bacchus surrounded by four marble busts representing the sun, moon, stars, and comets that are now displayed on the ground floor of the Palazzo Ducale, in the "Rooms of the Duke" display at the left of the Great Hall. 
The Palazzo from 1860 to 1878 became the headquarter of the Police force and then of the Provincial government. From 1878 it became the seat of the Municipality of Sassari, which purchased it in 1900.
Information:
Monday to Friday 8:00 to 19:30
Saturday 8:00 to 13:30
Closed Sundays and holidays
Accessible
Site Holder: Municipality of Sassari
Management: City of Sassari